The Horus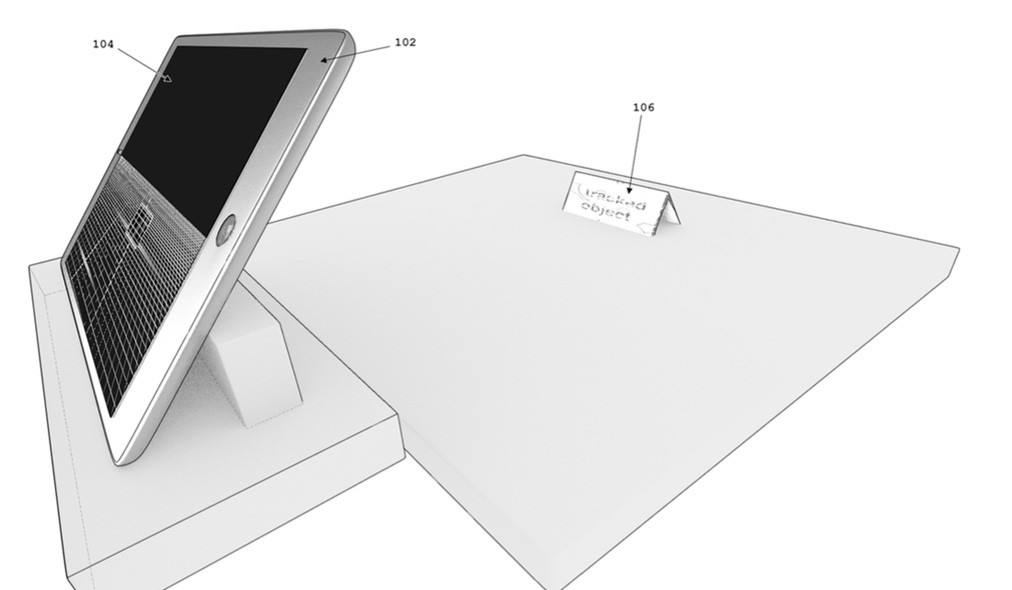 Patent: Use of a position of a real world object to define a new local center of coordinates within the digital domain of a computing device, publisher = Scientific Humanities, LLC, U.S. Provisional Patent Number = 61870979.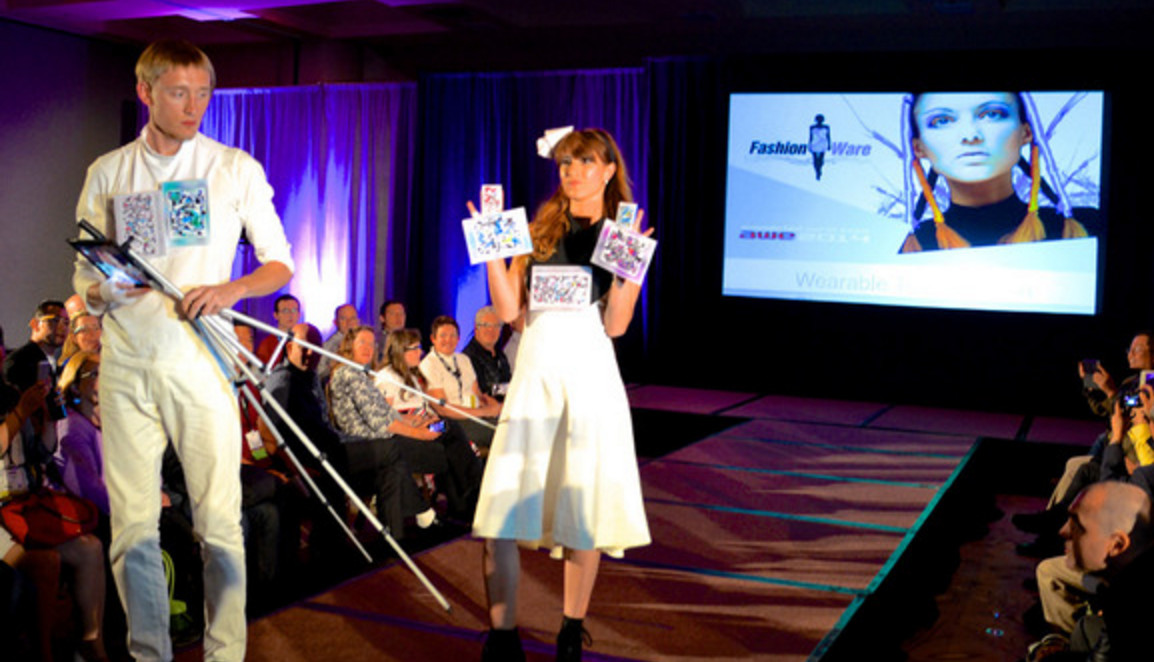 Wearables Fashion Show
Marker print layout, Horus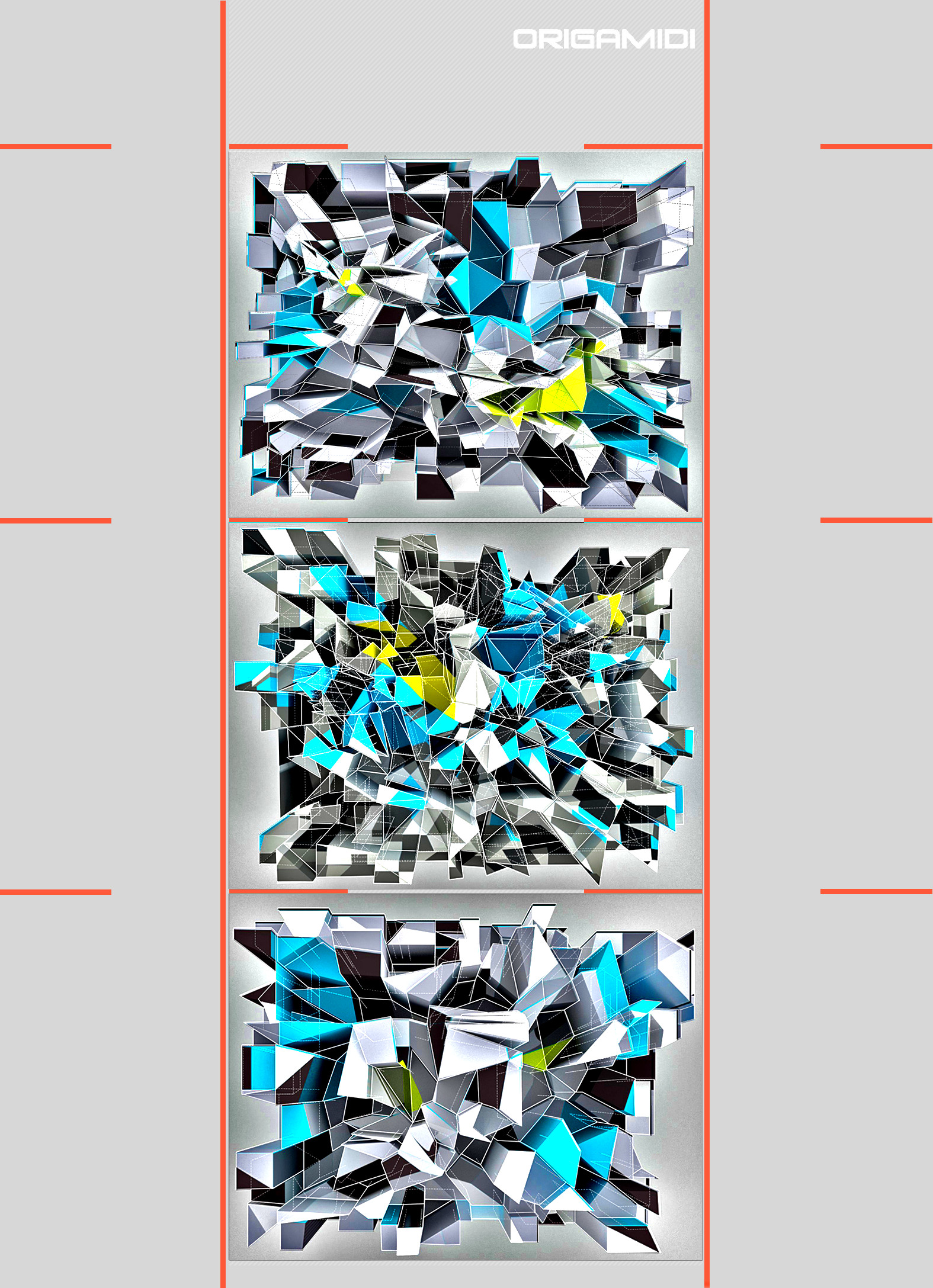 Marker print layout, prism A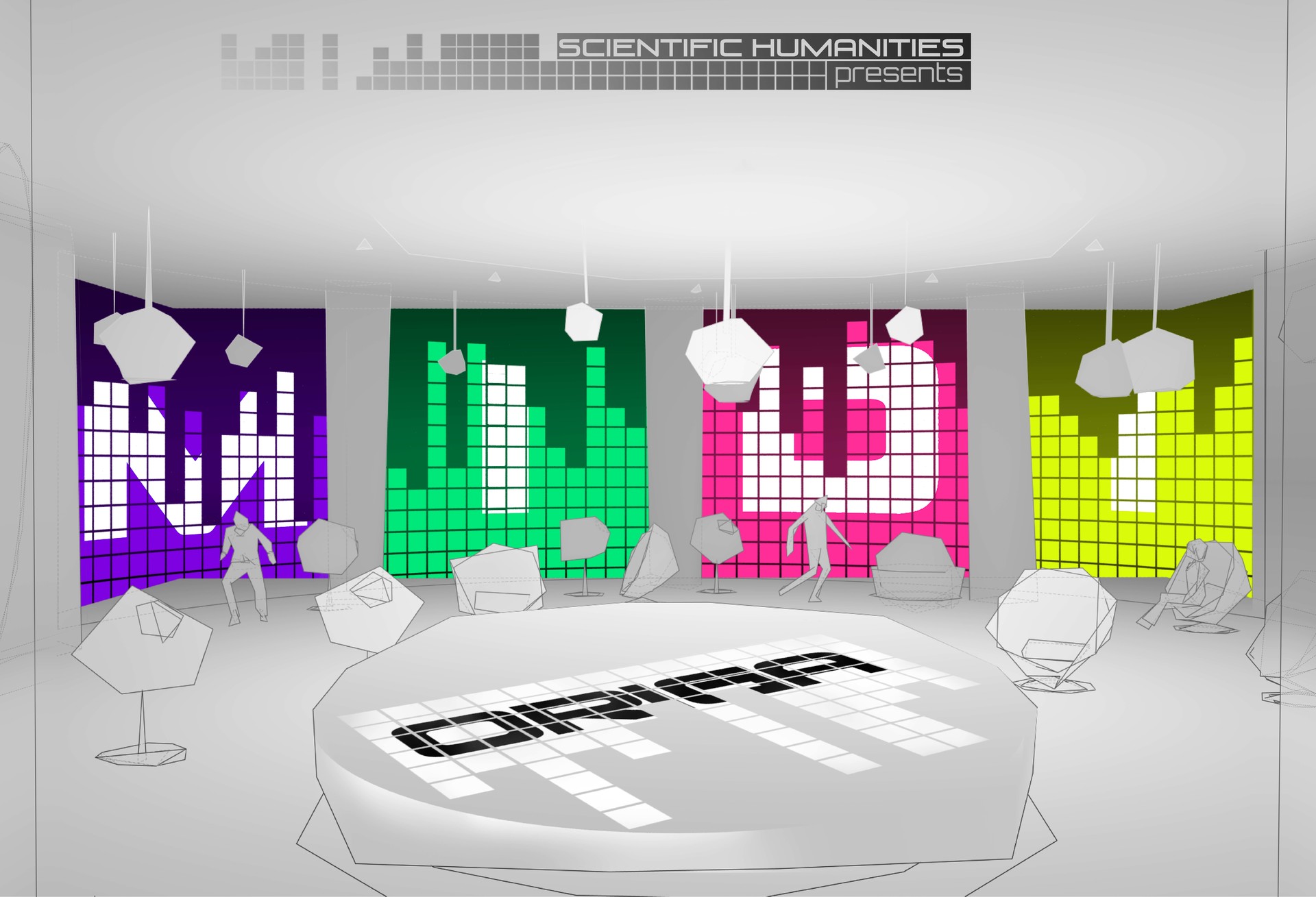 Splash Screen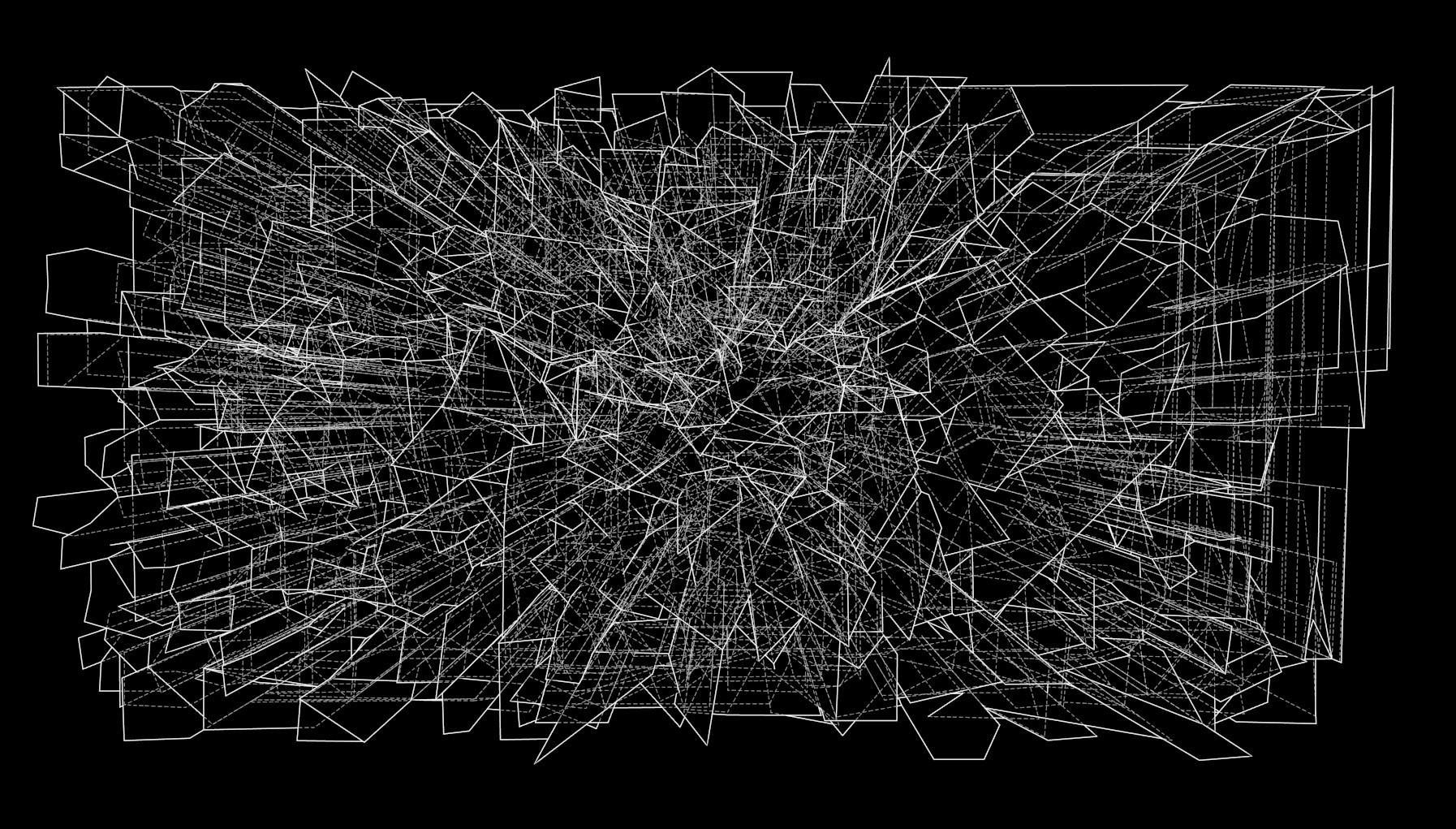 Horus, Wireframe
"OrigaMIDI is the only multi-dimensional MIDI controller and Augmented Reality visualizer that lets you control your electronic performance with printed pattern designs".
Featured in the Wearables Fashion Show, exhibited at the Augmented World Expo, talks at GAFFTA, MS, PC World.
I turned our Graphic Designer's 2D markers 3D with her idea by taking vector fragments and assembling them into a particle system with a random distance. This created the fragmented look with what was otherwise a vector image. Splash screen was made with Blender with Freestyle render and the decimation modifier.